GEOfood brand development
GEOfood is a global brand that promotes food that is sourced and produced in UNESCO Global Geoparks. It aims to strengthen local livelihoods by promoting local food stories and highlighting the natural connection between the land and the food produce. GEOfood increases opportunities for local people and visitors to savour and appreciate quality local food.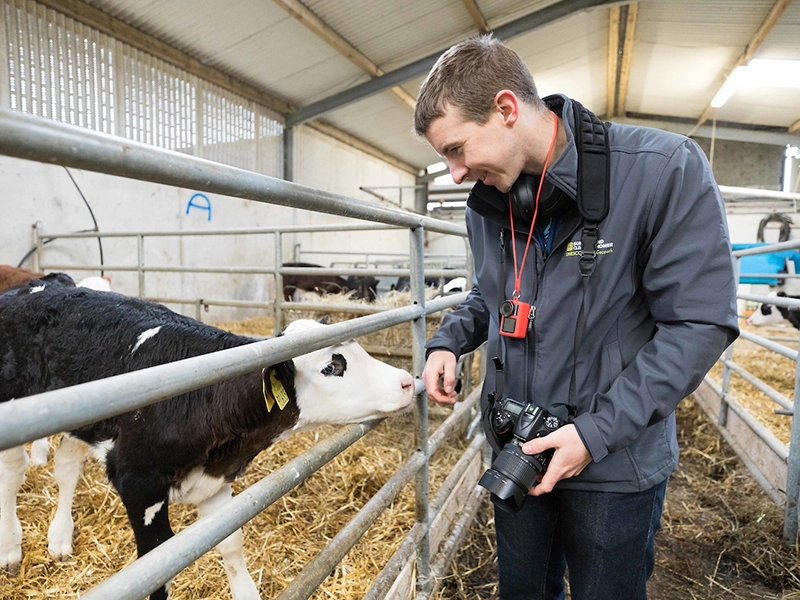 With a long standing culture of local food growth and farming traditions, the Burren and Cliffs of Moher UNESCO Global Geopark is a natural fit for GEOfood. We became a GEOfood partner in late 2021. I had several roles within this project, one of which was to develop the content around our GEOfood brand, the producer profiles and the food stories before the launch in early 2022.
The profiles and stories required professional imagery and I acquired the assistance of Eamon Ward Photography to achieve this. I set a schedule for Eamon and I to visit each producers to capture each stage of the farm-to-fork food journey. The locations and content to be captured differed greatly, and required some quick thinking and creative compositions on our part.
In the midst of all of this, I was also working with my colleague Dr. Eamon Doyle on the development of the text for the food stories. He provided the geological information for each location and I compiled this information with imagery and producer stories to create compelling narrative.
The GEOfood profiles and other GEOfood content can be viewed on our website at www.burrengeopark.ie/geofood or on the global GEOfood website www.geofood.no/geoplaces/the-burren-and-cliffs-of-moher-geopark/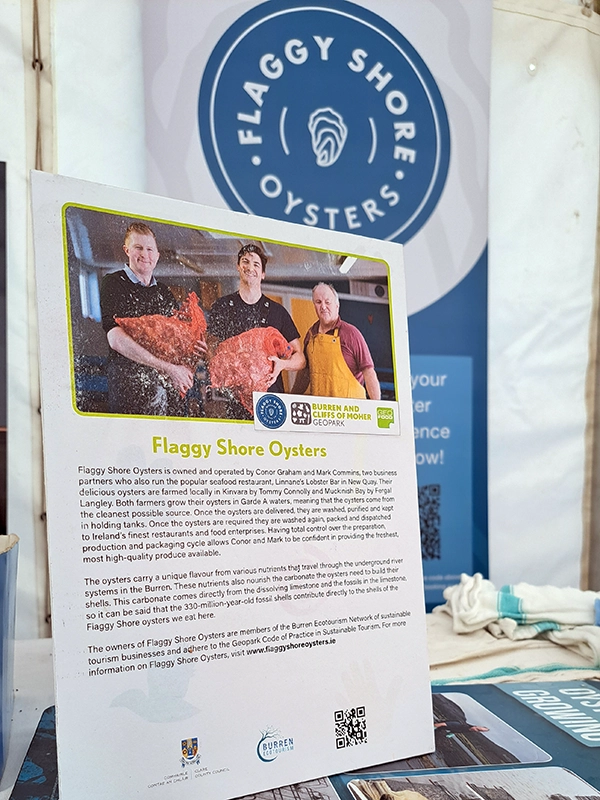 It is my responsibility to develop and distribute the GEOfood branded material so that our network of members and our associates can promote the brand at the events and markets they attend, and within their business premises. As I have a background in design, and a great deal of experience with the Adobe Creative Cloud package, I save on costs by developing these branded assets myself. To date, the GEOfood assets I have designed and printed include:
Pull-up banners
Labels (various sizes)
A counter display graphic
Leaflets
Posters
Strut cards with food stories for each producer and strut cards with GEOfood information
Feather banners
A tablecloth design
Feather banners
I have worked with several printers in Clare and Limerick on the GEOfood material which I bring to the various events I attend.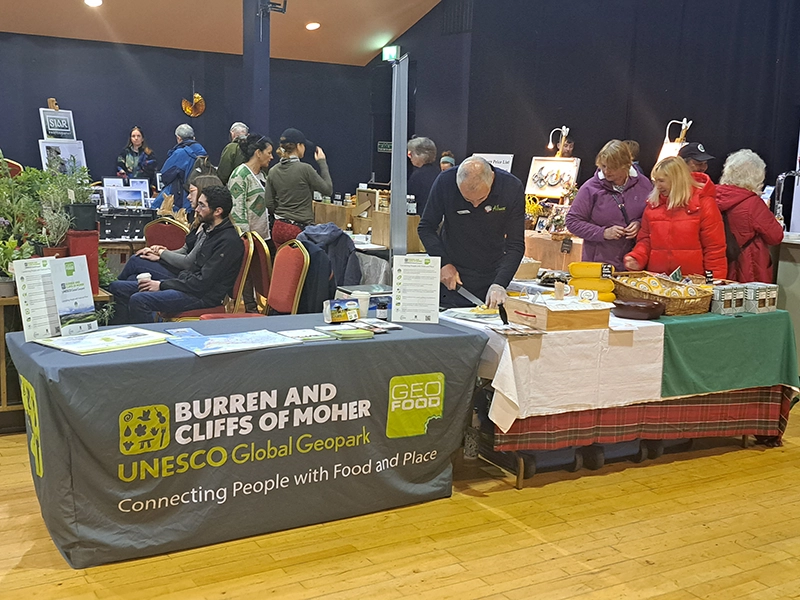 Since becoming a GEOfood partner in late 2021 and launching the brand at the Burren Slow Food Festival in 2022, we have heavily promoted the brand at regional and international events. I have worked alongside GEOfood producers, handing out materials and providing information on different food stories at several events around the County including the Burren Food Fayre, the Today Show visit to Vandeleur Walled Gardens and the launch of the Visit Clare website to name a few.
I have also presented on our GEOfood activities at such regional and national events as the Global Geopark Network conference in Marrakech and the Fáilte Ireland Limerick/Clare networking event in the Radison Blue Hotel in Limerick. I have also presented GEOfood during several online meetings and lectures.
GEOfood is strongly emphasised on our social media accounts, with several posts and stories every month being dedicated to the local food brand and its producers.